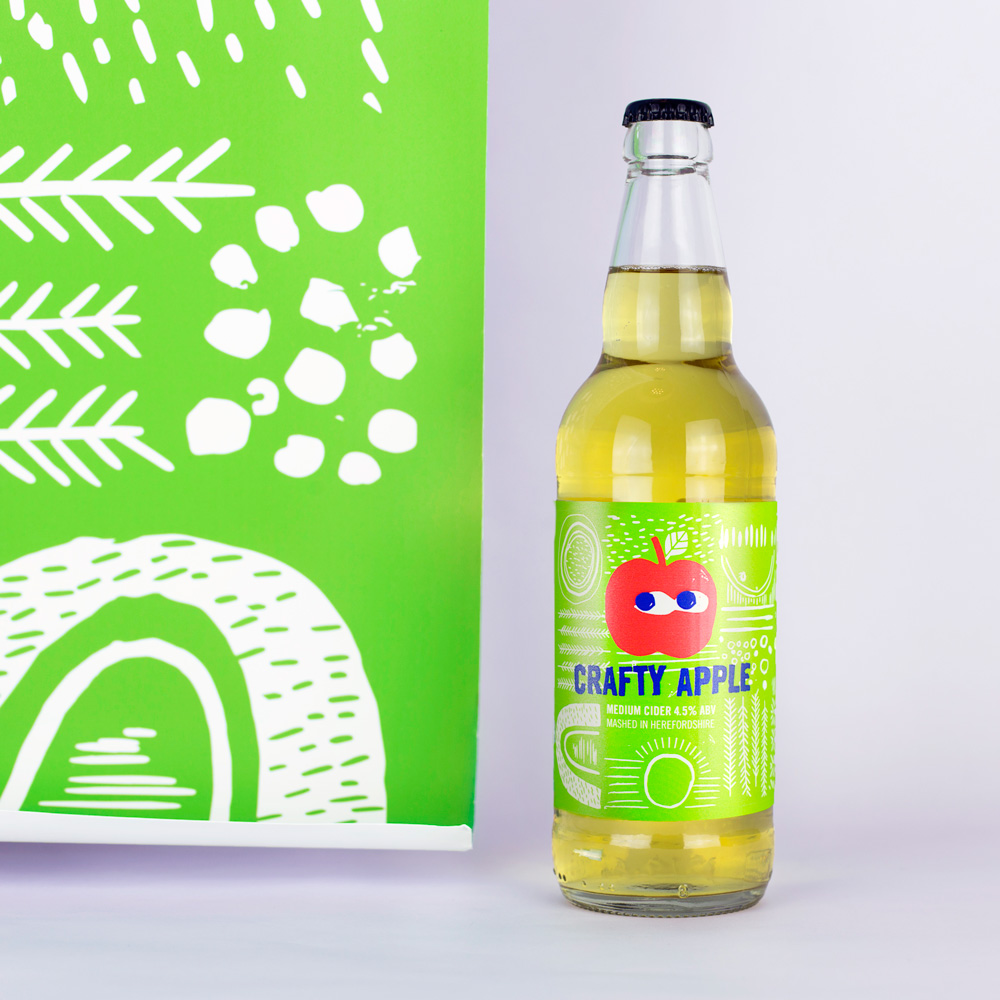 FOR TOO LONG, LARGE SCALE COMPANIES HAVE BEEN MONOPOLISING THE KEG CIDER
market selling sub standard cider that has been fermented to high alcohol
using added sugar and sometimes from concentrate. This is then diluted so less
than 50% of your pint is made from apple!
Crafty apple is fermented from 100% bitter sweet, Herefordshire cider fruit juice, with only the natural sugars. This results in a high juice finished product that is full of juicy apple flavour!